NaBloPoMo Day 1
70% of the current cases of diabetes occur in low- and middle income countries. With an estimated 50.8 million people living with diabetes, India has the world's largest diabetes population, followed by China with 43.2 million.
World Diabetes Foundation, Diabetes Facts
Welcome November 2010! It's officially Diabetes Awareness Month! Sarah had a great idea to make November 1st SAE DAY! A day to intentionally SUPPORT, ADVOCATE, and EDUCATE the world about diabetes....or at least a day to come up with a plan, act on ideas, or step things up a notch!
Here is part of my SAE plan for November:
I'm going to participate in NaBloPoMo (National Blog Posting Month) again....and, every day, I will post a new diabetes factoid at the top of my post (Let's face it, on some days, that factoid could actually *BE* my post!!!). There are LOTS of DOC bloggers who will also be participating in NaBloPoMo. If you check out my sidebar, you'll find a blogroll I created dedicated to keeping these posts updated. If YOU are a member of the DOC and plan to participate in NaBloPoMo for November 2010, PLEASE leave me a comment so I can add your blog to my blogroll. THANKS!!!!! I'm also going to comment on as many blog posts that I can to remind my fellow bloggers that SOMEONE out there is listening to them :)
I'm going to post about this weekend's fantastic JDRF Walk To Cure Diabetes and make sure I send thank you notes to everyone who supported Team Candy Hearts.
I'm going to advocate for a YES vote in Tuesday's election for the school budget override, and a YES vote for Prop 302 to stop wasteful government spending in the state of Arizona. Both of these issues affect children with diabetes in the school system. If the override is not passed, we risk losing our school nurses and, if Prop 302 does not pass, extra money that could be used to benefit our school systems will continue to sit in a bank account not being used to help ANYONE except the people on it's payroll who haven't done anything to help anyone since 2006.
***REMEMBER YES FOR THE OVERRIDE and YES ON PROP 302!!!!***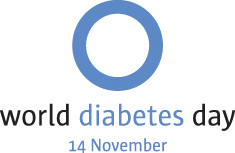 There is a petition asking GOOGLE to take a stand and spread diabetes awareness on November 14th. We are asking Google for a World Diabetes Day Doodle.
HERE is the link if you would like to sign the petition.
Last year we were denied. Will 2010 be different?