Well.....here we are!
DAY 30 of NaBloPoMo
!!!!!! Thanks to
Reyna
,
Tracy
,
Heather
, and
Lee Ann
for helping to make every day interesting!
With Jason back in school full time, the girl's school year in full swing,
my job
, plus my determination to make it to the gym every day, I have to admit that blogging every day wasn't nearly as easy as I thought it would be.
I had a close call yesterday, when I lost my Internet service for 12 hours and was unable to post from my phone. SPECIAL thanks to
Tracy
for helping me pull through by logging in and making sure there was a post here. I sat in a bubble bath wearing a facial mask and sipping a glass of wine, while she grabbed my texts and made it happen.
Anyway, I had grandiose plans for today's post.
But, once again, LIFE is calling.
HOWEVER....you know my Candy Heart LOVES to hook some peeps up.....so, before I go, I wanted to share a few opportunities for you to win some free stuff....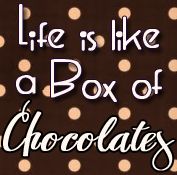 MISTY
is hosting a SUGAR BOLUS!!!!!!!! It's a good one, my friends....you'd better get over there to check it out!!!!!! Sidenote: **I** want to win this one!
TALLYGEAR
is
giving away a free Tummietote
! Tummietotes are awesome, my friends!!!!! Seriously...if you don't know what one is, you'd better check it out!
In cooperation with Office Max,
Leighann over at the D-Mom
blog wants to honor teachers who have taken exceptional care of children with diabetes. The deadline for entry is October 5th, so get over there and tell the world about a very special teacher today!
That's all for now....I'll be back :)
From my Candy Heart to yours,